---
Memorial Hall Car Park Gate
It has become apparent following recent meetings at the AGM of the Memorial Hall and the Parish Council that residents are very concerned about the use of the Hall car park by drug users and the possibility of a traveller invasion of the playing field. It is also a concern that delivery vehicles and the waste disposal lorry should not have to reverse down Manor Road.
After taking legal advice and discussions with the police, the Hall committee has decided to install a timber 5 bar gate across the entrance to the Hall car park in order to best deal with these concerns. Funded entirely from Memorial Hall resources, this would normally be left open during the day, enabling lorries to turn around in the car park, but locked closed at night. A gate that is locked at night will be a deterrent to the drug users. The gate should also be a deterrent to travellers who could find themselves locked in.
The gate will also be closed before a Hall hiring where a significant number of cars is expected, such as a wedding. The Committee is currently seeking estimates for this work which is expected to be carried out mid-year.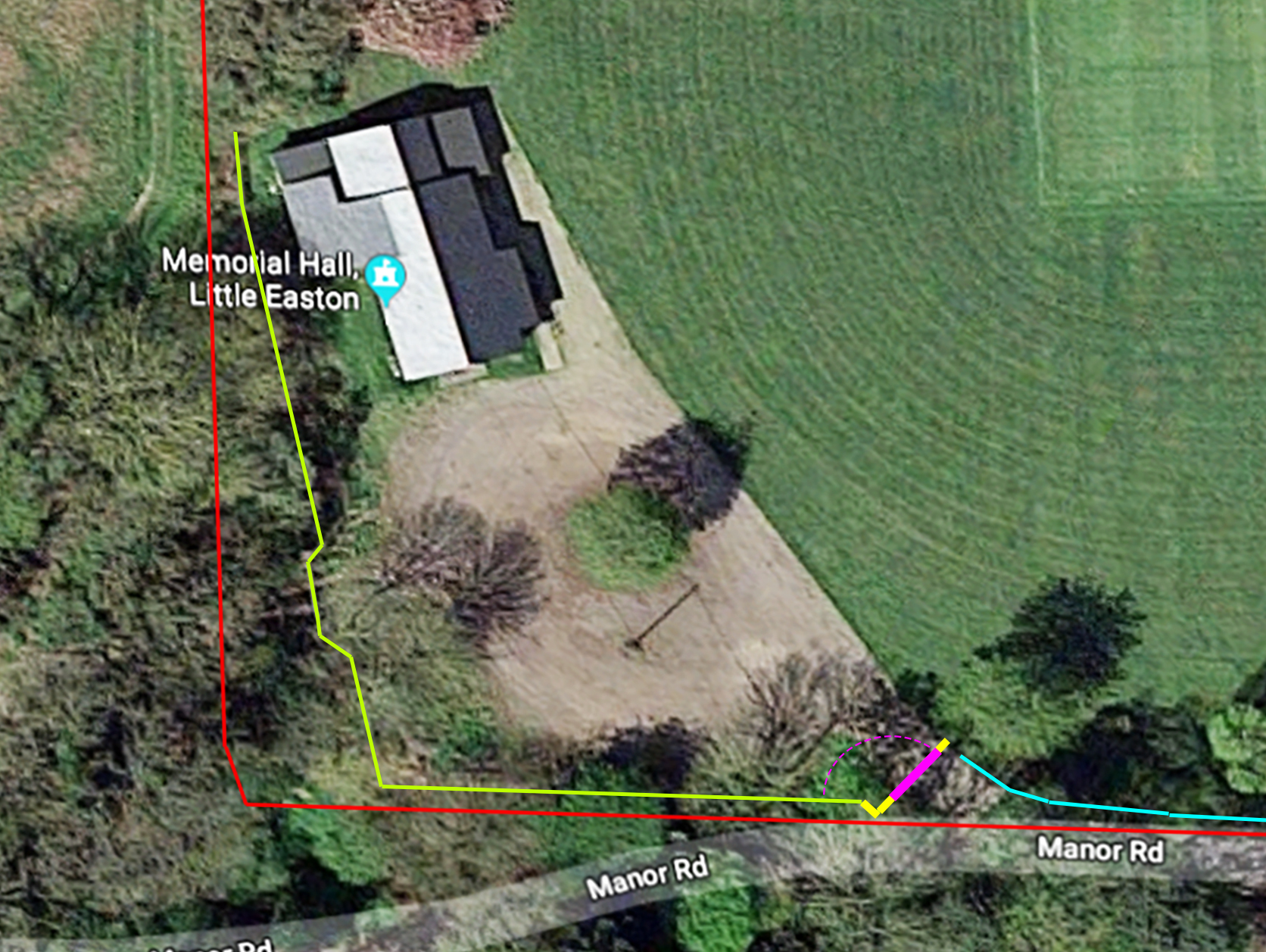 There is a 4 ft gap in the fence between the gate (magenta) and the playing field (cyan) to allow pedestrian access to the field if the gate is closed. The gate will be centred in the entrance roadway.
If you have any comments, please email us.